Grain Handling Systems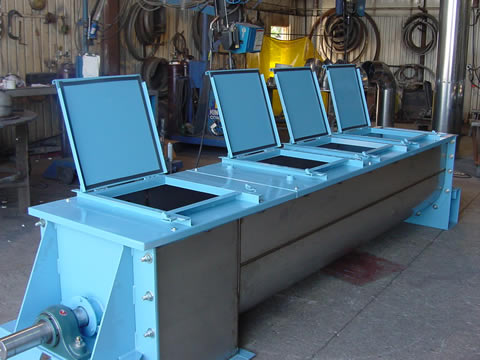 The King-Lar Company has been an industry leader in the fabrication and installation of grain handling equipment including unlined spouting, spouting lined with UHMW, spouting lined with ceramic, grain dryers, drag conveyors, screw conveyors, roll dryers, non-pressure vessels or tanks, and guarding.
The King-Lar Company employs a design team second to none to assist you in producing a quality product from farm truck to final destination. With the ability to field measure, produce an AutoCAD drawing, fabricate in our shop, deliver and install, all under one roof makes our company competitive in reaching our goal of customer satisfaction.