Industrial Sheet Metal Fabrication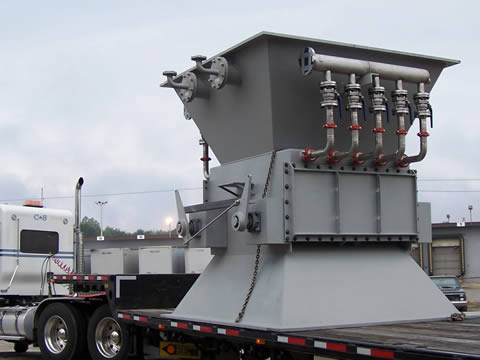 With our home of Decatur, IL being a highly industrialized city, many opportunities were presented to King-Lar for heavy metal fabrication. This work continued to open other doors for special fabrications and before long, King-Lar was building tool stands, cabinets, special jigs, and more, for major manufacturers such as Caterpillar, ADM, AE Staley, Wagner Castings, and others.
Our reputation continued to grow, and fabricated items were built and shipped to many locations outside of Decatur.
That is still the case today. Over the years the range of metals continued to expand as well as the various alloys and special metals. King-Lar stocks and fabricates all types of stainless steel, aluminum, copper, and other various metals. The gauges have expanded from the lighter gauges to plate steel as thick as 1''. It is not uncommon to see heavy fabricated items made from 1/4'' or 1/2'' plate in our shop.
---
King-Lar Company has the finest equipment to handle every custom sheet metal fabrication. A partial list of our equipment includes: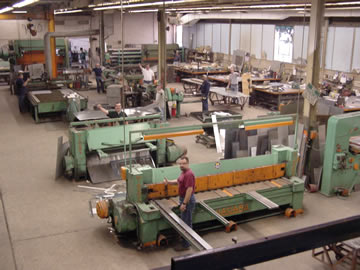 Buffalo-Forge iron worker for cutting, punching and mitering steel up to 3/4 inch thick
225 ton Dreis & Krump Press Brake

Handles up to 6 feet of 1/2" steel plate or
12 feet of 1/4" steel plate

6" Niagara Rollers which form up to 3/16" steel plate
Quarter inch steel plate can be sheared in the Niagara shears
Industrial metal cutting band saws
50 ton press brakes
Bank of welders
Layout tables