Heating / Ventilation / Air Conditioning (HVAC)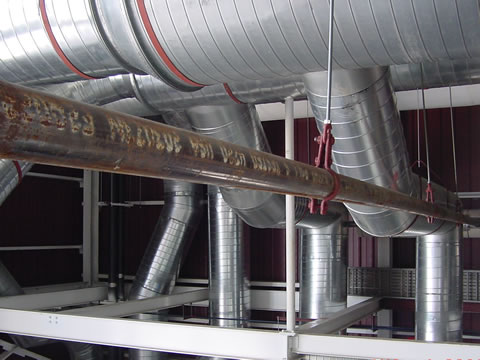 Over the years King-Lar has installed numerous large air conditioning systems at Decatur Memorial Hospital, St. Mary's Hospital, Decatur Public Schools, Eastern Illinois University, and most recently the football stadium at Champaign, Illinois.
We service equipment from most major manufacturers of cooling and heating equipment such as Trane, Lennox, Carrier, McQuay, custom built air handling equipment, and energy recovery units.
We have certified Test and Balance technicians on our staff, with necessary state of the art equipment to check air volumes and air flows in any system.